Mocketts Farm Cottages are a collection of carefully converted cottages that have managed to maintain traditional charm and integrate the area's great natural beauty. These buildings became comfortable and cosy holiday cottages, where those in the know could escape the hubbub of daily life and unwind in a relaxed rural hideaway.
The previous website was a very small website created on Wix.com's website builder. Anyone who knows Wix, will know this is not built for long term success. 
Our brief was to revitalise the website, keeping a local country feel but with a modern twist to mirror their approach to the cottages. 
Provide pages that cover all the cottages as a whole and the individual properties too. Not like a traditional hotel/booking website there are many hidden elements to the website build that were realised throughout the build.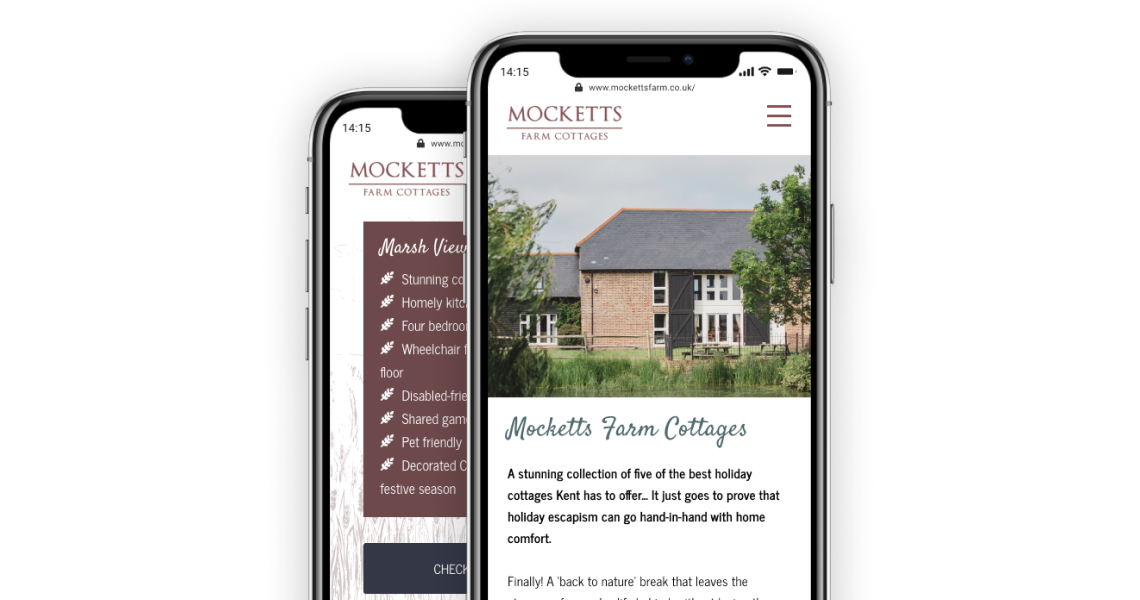 A beautiful little project to get our teeth stuck into and provided us with many challenges that we had to overcome throughout the build. From third party integrations that handle booking engine and search results to integrated payment forms that restricted the direction we ended up in. We managed to make the most of the restrictions and Mocketts are able to customise the website as they wish as well as fire more traffic to the website to increase bookings for the year ahead.